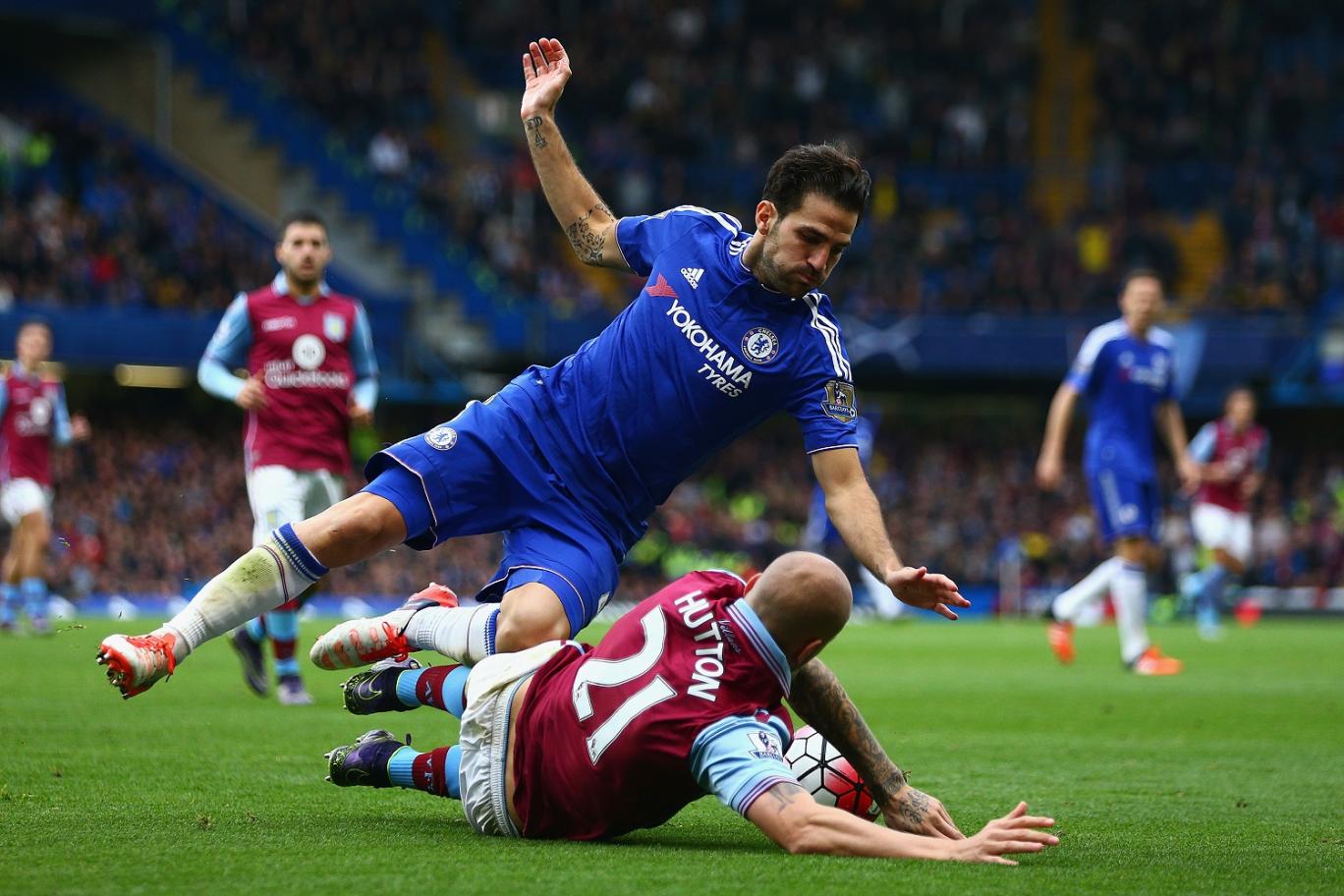 Aston Villa is located in the "quicksand" in 16th place, 3 points from relegation. Last round, its i-Net was given the defeat of the last two seasons. Opponent was also a band from London, Arsenal, who defeated by a score of 5-0. Moreover, Villa has not won a game of 9 stages. Also, in the previous six rounds failed to score even once. But to note that the band from Villa Park is unbeaten in the last 6 games at home in the Premier League, among opponents is counting Southampton, Manchester United and Liverpool.
Senderos and Kozak missing in Aston Villa vs Chelsea to duel, while Joe Cole is Vlaar and uncertainties.
Probable team Aston Villa (4-3-3): Guzan – Hutton, Vlaar, Okore, Cissokho – Cleverley, Sanchez, Delph – Carles Gil, Benteke, Agbonlahor
Chelsea tops the Premier League, 5 points ahead of Manchester City. Last round, the team coached by Jose Mourinho missed the opportunity to distance themselves 8 points, winning only a draw at home in front of the "citizens'. In previous travel, Chelsea went 5-0 with Swansea. It was one of only two wins within the last 6 games on foreign land in the Premier League. Note that left her Schurrle Chelsea recently, going to Wolfsburg. Chelsea's manager Silenzio Stampa that came out of last week's planned response after suspension Costa. But it did not communicate very much.
Filipe Luis and Diego Costa are unavailable for the match due to suspension last, while Obi Mikel, Willian and Fabregas are uncertain.
Probable team Chelsea (4-2-3-1): Courtois – Ivanovic Zoume, Terry, Azpilicueta – Ramires, Wilian-Matic, Oscar, Hazard – Remy
In the first leg, Chelsea defeated Aston Villa 3-0 after goals scored by Oscar, Diego Costa and Wilian. But last season on Villa Park, Aston Villa was imposed 1-0, scoring after 82 minutes Delph's right, "Villanière" enjoyed numerical superiority. After two editions, Chelsea managed the winning goal away in 88 minutes prior season winning 4-2, 3-2 score but still succeeding him in the last 10 minutes of play. Note that Mourinho did not get even a victory in the previous 5 games on Villa Park. Aston Villa vs Chelsea duel referee Neil Swarbrick is. 5 matches in the Premier League at home with him at the center, Aston Villa did not get any success.